Mittelstand is German for tradition and solidity. However, even successful mittelstand firms currently face the music of succession, equity and debt which are making it hard for these companies to refinance existing liabilities as much as finance their much needed growth.
Mittelstand loans
Traditionally, solid midmarket companies avail of high level of equity and good cash flows. Most companies borrow money in the form of loans and these loans tend to be cheaper than raising money through bonds. It is quite remarkable that investors still prefer midmarket loans to midmarket bonds. The simple reason is that the debt structure prefers loans as these tend to enjoy preferential treatment over bonds.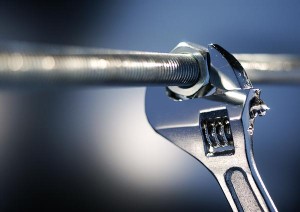 The specialists manager is needed and worth every penny of his fees in order to avoid simple pitfalls. The balance sheet treatment or the valuation of risks as well as looking into several tax angles are just three of the many reasons you should not aim at a DIY solution.
Negative headlines hit the market for midcap Bonds
According to a study of DZ-bank, the landesbank of the co-operative banks in Germany, the average coupon of all midcap Bonds issued in 2013 was 7,46%.
However, recent losses led to negative headlines in this relatively young market. The loss has turned out to be substantially higher than anticipated by the league managers at the time of issuance. DZ-bank was quoted as saying :"It is remarkable to look at the relatively strong ratings of the mid-cap Rating agencies at the time of issue. If you look at the period between issuance and insolvency you will notice, how short this period in fact was"
Since 2010 the total of 13 insolvencies covering 17 Bond issues with a total of notional volume of € 910 million were put on record. That – according to DZ bank – was 14% of the volume issued in that period. You are not alone in questioning the long standing history of solidity dissociated with the MidCap market in Germany.
To sum it up, Mittelstand is not Mittelstand and like all complex market that promise yield is tricky and deserves expert managers.